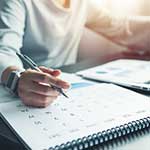 Your Schedule
Self-paced courses and flexible training hours allow you to fit learning into your life where it makes sense for you.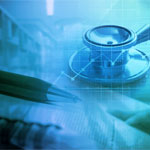 Your Career
Start a successful healthcare career knowing you've been well prepared.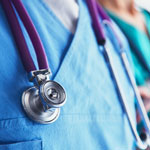 Your Future
Make a difference in your community with a rewarding, fulfilling career.
How Our Dental Assistant Bootcamp Works
---
Health Tech Academy's Dental Assistant Bootcamp prepares you for a successful, rewarding career in one of healthcare's most demanded roles. We pride ourselves on helping you achieve your career goals by focusing on skills and knowledge relevant to today's healthcare landscape.
1:1 Career Coaching
& Mentorship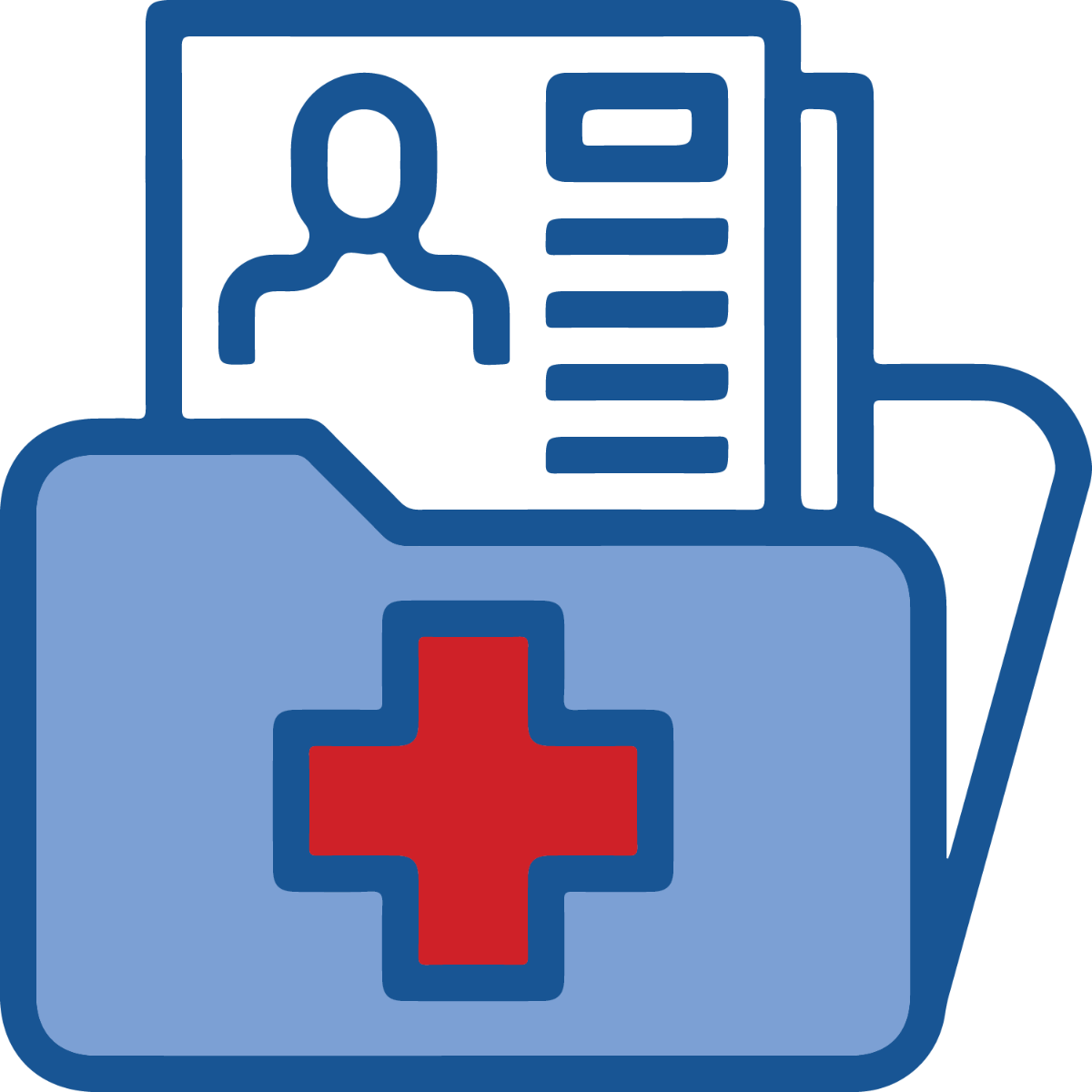 Learn Clinical Skill & Competencies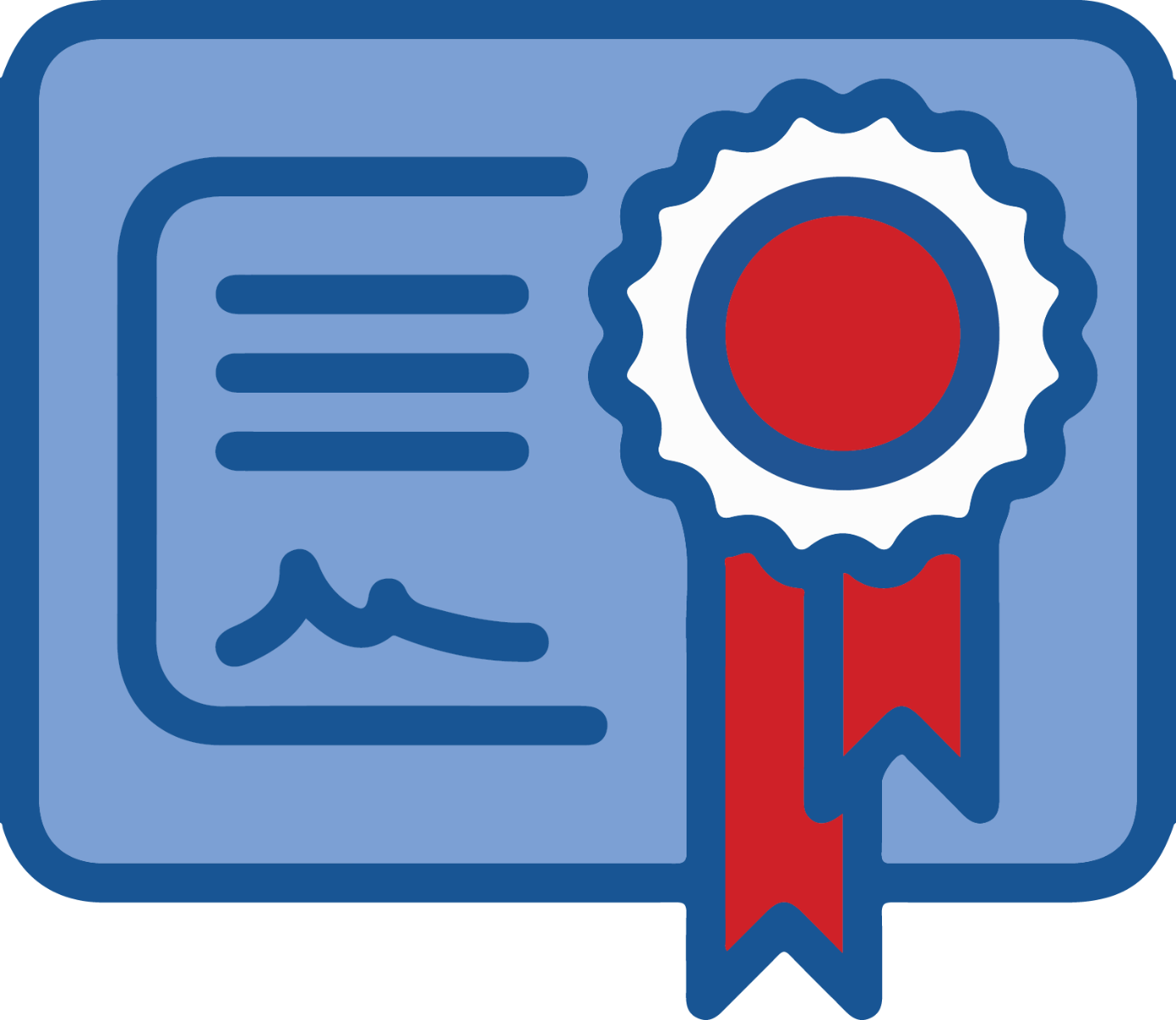 Get Certified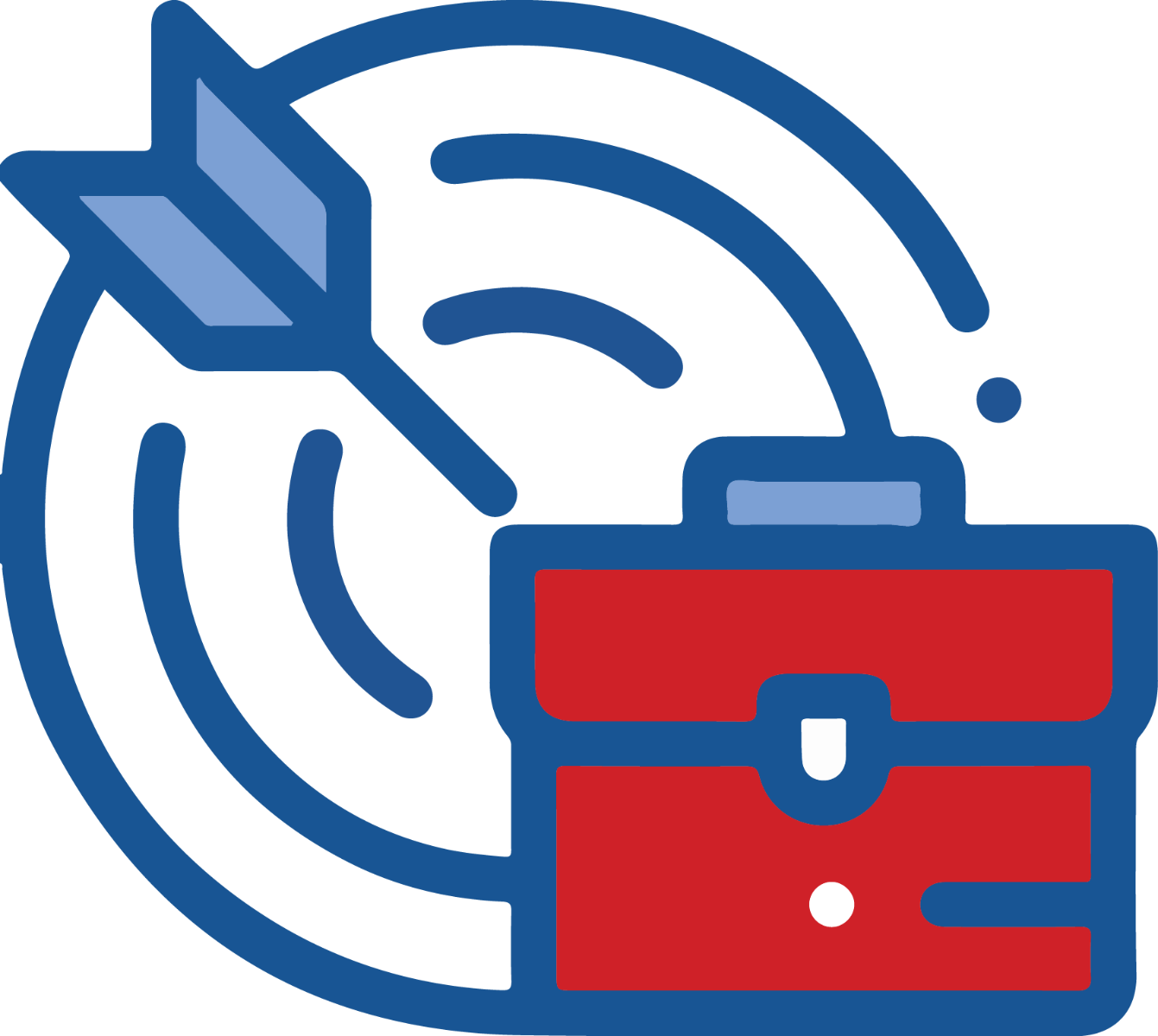 Start Your New Career

Learn about Dentistry, Oral Health and Safety, Infection Prevention, and Radiographic Imaging.
Prepare to earn industry-recognized RDA certification from American Medical Technologists (AMT).
Fast track your Dental Assistant career with 1:1 coaching and job placement support.
Dental Assistant Bootcamp Learning Experience
---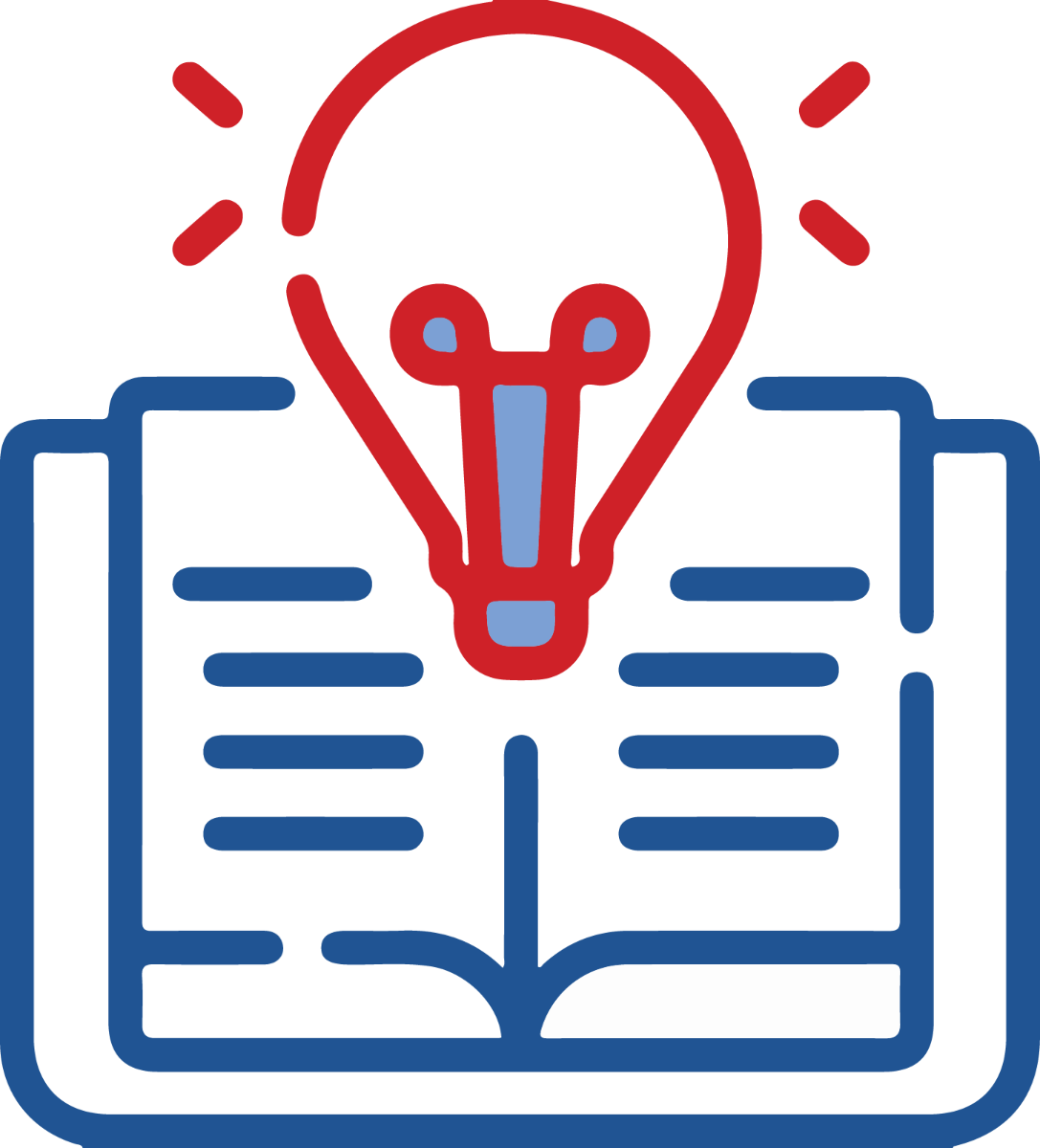 1
Self-Paced Instructor Led Courses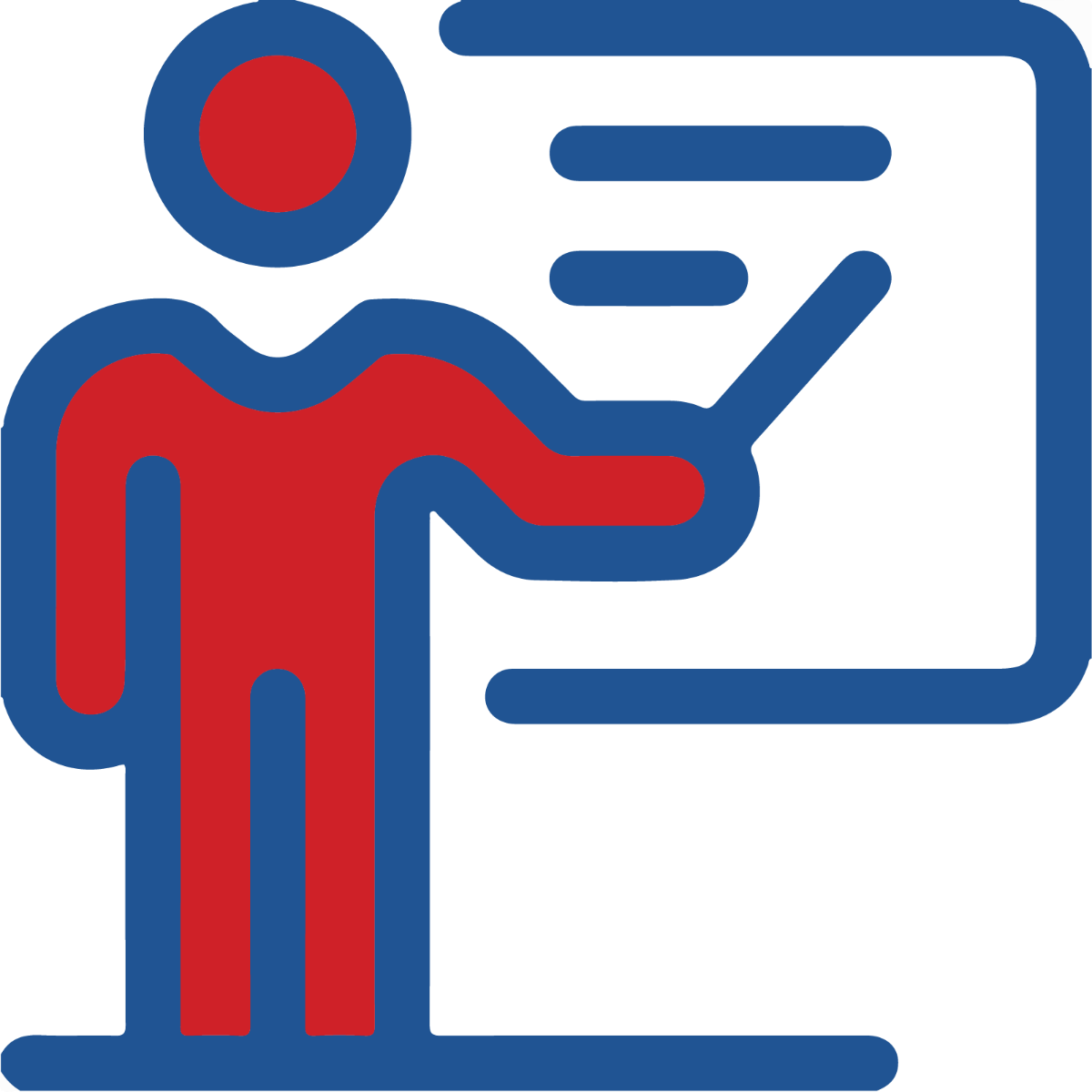 2
Mentoring Sessions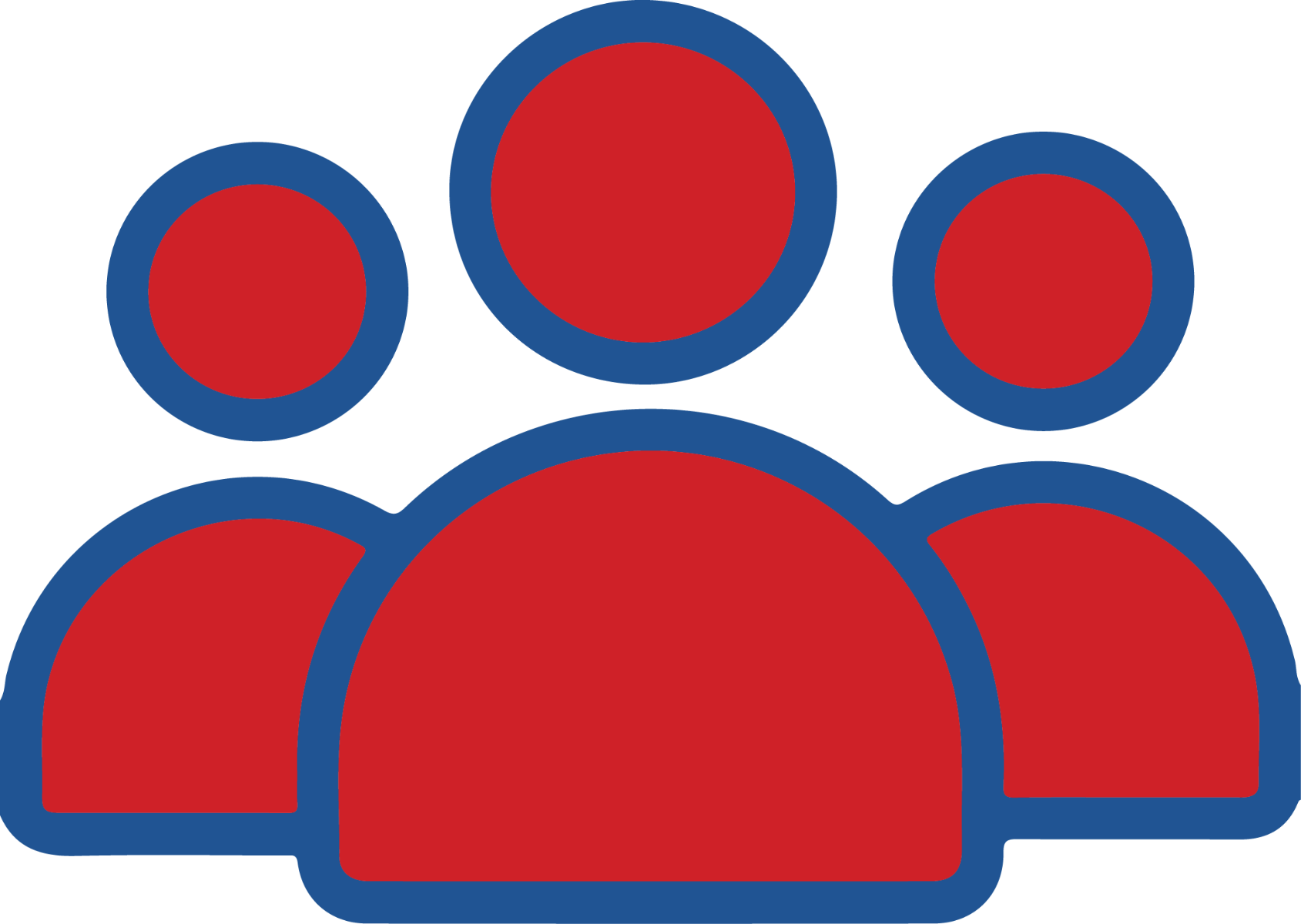 3
Career Services
Health Tech Academy works with healthcare leaders and industry experts to curate up-to-date content focused on in-demand skills and proficiencies.
Access 5 live one-on-one mentorship sessions throughout your bootcamp.
From resume building to interviewing coaching our team is here to support you through your job search and placement process.
Admissions Process
---
Complete Free Career Assessment
It only takes 5 minutes and there's no fee! Our admissions team will review your assessment and contact you as soon as possible.
Submit Your Application
While our team reviews your career assessment results, tell us a bit more about you. Submit your application to expedite your admissions process.
Interview with an Admissions Advisor
You'll interview with an Admissions Advisor to make sure our Dental Assistant Bootcamp is the right fit for your skills and career goals. We'll also review the payment and financing options and answer any questions or concerns you may have.
Enrollment & Learning Materials
Before starting your bootcamp, we'll finalize your enrollment documents and send you access to course materials, including e-books.
Start Bootcamp
You're ready to get started! With our flexible, self-paced coursework, you can start anytime and learn when it's most convenient for you.
Career Services
---
Get the knowledge and skills to land an entry-level healthcare job as a Dental Assistant. Health Tech Academy's career services include resume building, mentoring, and mock job interview sessions to help you land your first job in healthcare.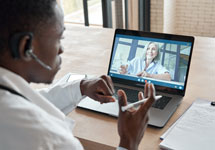 Career Coaching
Get 5 30-minute sessions with a mentor.
Get 5 30-minute sessions with a mentor.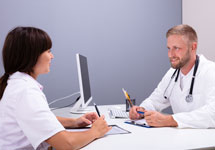 Interview Prep
Make a great first impression. Our career coaches will help prepare you to ace the interview.
Make a great first impression. Our career coaches will help prepare you to ace the interview.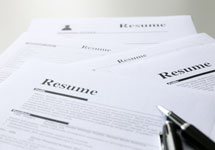 Resume Building
Stand out from other applicants with the help of our career coaches.
Stand out from other applicants with the help of our career coaches.
Boost Your Earnings and Advance Your Career
---
Here are some potential dental assistant roles and salaries according to location.
Career Possibilities for Dental Medical Assistants
The majority of dental assistants work in an office setting. Whether it be a solo, group, or specialty practice, the demand for dental assistants is increasing and Health Tech Academy's dental assistant bootcamp prepares you land a job in this growing industry.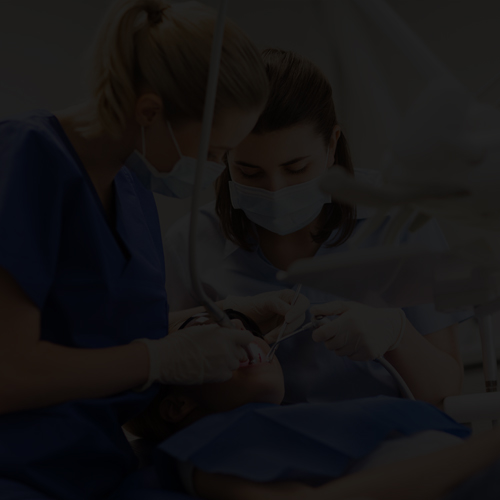 Dental Offices
see more
Dental Offices
Most dental assistants work in dental office, working closely with patients and dentists. Daily tasks for registered dental assistants may include keeping patient records, sterilizing dental instruments, processing x-rays, and instructed patients on proper oral hygiene.
Average Annual Salary: $42,460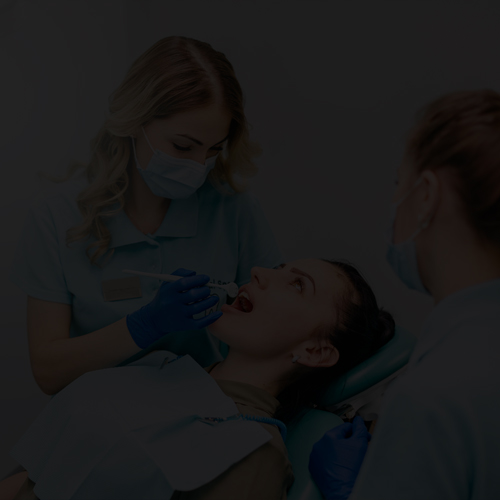 Specialty Practices
see more
Specialty Practices
Specialty practices include oral surgery, orthodontics (straightening teeth with braces), endodontics (root canal treatment), periodontics (gum treatment), prosthodontics (tooth replacement and implants), and pediatric dentistry. Dental assistants support these practices by performing administrative tasks, preparing dental instruments, and advising patients on oral hygiene. Additional training or certification may be necessary.
Average Annual Salary: 42,920
*All salaries according to 2021 estimates released by U.S. Bureau of Labor Statistics.
What Will I Learn?
---
Gain foundational knowledge in dental anatomy and physiology, administrative and clinical procedures, and laboratory techniques. Learn how to assist with patient exams, recording patient medical histories, preparing patients for procedures, and sterilizing and disinfecting dental instruments.
According to the Bureau of Labor Statistics, there will be an 8% increase in job opportunities through 2031 because of the growing demand for dental assistants.
Take advantage of the growing demand for dental assistants with Health Tech Academy's Bootcamp. In just a few months, you'll be prepared to earn the industry-recognized RDA certification and land a job.
No college degree or previous experience is required.
Sciences in Dentistry
Become familiar with dental science, the study of structure, function, and diseases of the teeth and the tissues surrounding them. You'll also learn the diagnosis, prevention, and treatment of oral and maxillofacial diseases. Other topics include anatomy, physiology, biochemistry, pharmacology, microbiology, and epidemiology.
Oral Health & Prevention of Dental Disease
Become familiar with the causes and symptoms of common dental diseases, the importance of regular dental check-ups and cleanings, as well as techniques for oral hygiene, such as brushing, flossing, mouthwash, and fluoride as preventive treatment options to reduce the risk of tooth decay.
Infection Prevention in Dentistry
You'll learn about the transmission of infectious disease in a dental setting and the principles of infection control, including standard precautions and infection control protocols. Some of the topics include proper techniques for cleaning and sterilizing equipment and instruments, using and disposing of PPE, handling and disposing of biohazardous waste, and the importance of maintaining a clean and sanitary environment and keeping up to date with the latest guidelines and regulations.
Occupational Health & Safety
As a dental assistant, it's important to know the hazards and risks that may exist while working in a dental setting. You'll learn about these risks and the proper protocols that minimize these risks and ensure a safe working environment, as well as the importance of HIPAA and OSHA compliance and regulations.
Patient Information & Assessment
As a dental assistant, you'll be responsible for recording accurate and thorough medical and dental patient histories. You'll learn how to properly document patient information in dental charts and electronic health records (EHRs), how to assist dentists during examinations, how to maintain patient privacy and confidentiality, and how to discuss treatment options and oral hygiene best practices with patients.
Foundation of Clinical Dentistry
Learn the basic principles of oral health care, including the anatomy of the head and neck, teeth, gums, and jaw as well as basic dental procedures such as fillings, crowns, bridges, extractions, and root canals. You will also learn how to assist with dental procedures such as taking impressions, making temporaries, and laboratory procedures.
Radiographic Imaging
You'll learn the different types of radiographic imaging used in dentistry, how to process images, and how to properly position patients and the sensor for the different radiographic views: peripheral, bitewing, and panoramic. Additionally, maintenance and troubleshooting, proper storage, and quality control and assurance in radiographic imaging.
Dental Materials
In dentistry, a variety of materials are used such as amalgam, composite resins, glass ionomers, and ceramics. You'll learn the proper mixing, manipulation, and curing of dental materials plus procedures related to taking impressions and temporaries, and restorations, as well as the proper storage and handling of dental materials.
Assistant in Comprehensive Dental Care
Dental assistants are vital members of the team, assisting dentists and hygienists with routine check-ups, including oral exams, cleanings, fluoride treatments, and sealants. You'll learn the procedures for preparing patients, recording vital signs and patient histories, preparing and sterilizing instruments, as well as assisting during procedures such as, fillings, crowns, bridges, extractions, and root canals.
Dental Administration and Communication Skills
As a dental assistant, it's critical to effectively communicate with patients. In addition to clinical skills, you'll also learn administrative duties such as scheduling appointments, maintaining patient records, handling patient billing and insurance claims, and ordering and maintaining supplies and equipment.
Dental Assistant Bootcamp Certification
---
This bootcamp prepares you for the industry-recognized RDA exam through American Medical Technologists (AMT).

Learn from Industry Experts
---
Our instructors have years of experience in healthcare and dental assistance. We'll help guide you through the foundational knowledge and skills you need to become a registered dental assistant and launch a successful, rewarding career.
Hofstra University Bootcamp FAQs
What kind of bootcamps do you offer?
We offer medical assistant, patient care technician, dental assistant, and pharmacy technician bootcamps.
Do I have to stop working to join a bootcamp?
No, our self-paced courses provide you the flexibility to learn when it's convenient for you without sacrificing your professional and personal commitments.
What equipment do I need to complete the bootcamp?
You'll need a computer with web browser and internet access to log into the learning portal.
What are the program costs?
Bootcamps are $5,450. We offer a $450 discount when you pay in full. We also offer flexible payment options through our financing partners.
See Payment Options
Do you offer scholarships or financial aid?
We do not offer scholarships or financial aid currently. We're proud to offer low and no cost state and military funding options for those who qualify. We encourage you to speak with our admissions team to check your eligibility.
Call Us
How long does it take to complete a healthcare bootcamp?
On average, bootcamps take between 3 to 6 months to complete.
Are there travel requirements?
No, the bootcamp is 100% online. If you choose to participate in an optional apprenticeship or on-site job training, travel may be required.
Do I need a college degree?
No, our bootcamps require students to be at least 18 years old and have a high school diploma or GED.
Can I get a job in healthcare after completing a bootcamp?
Yes! Our bootcamps are designed to prepare you for an entry-level healthcare career. Additionally, our career services team will help you find and land a job.
How many mentoring sessions are included?
Our bootcamps include 5 30-minute mentoring sessions throughout your program.
Do you offer career counseling?
Yes! Our career coaches will help you with resume building, mock interviews, and apprenticeship and job opportunities.